---
Introducing Galloper-Sands
Galloper-Sands is the new online art gallery for the Alde Valley Spring Festival. It holds small collections of historic Suffolk works, including Mary Potter, Margaret Thomas, Mary Newcomb and Peggy Somerville. It also looks after the Loftus Family Collection of drawings, paintings, etchings and lithographs by Harry Becker.
For more information please contact : enquiries@galloper-sands.co.uk
---
Arts Residencies & Collections
We also hold a number of collections of paintings, drawings, prints and sculpture by artists who have taken part in the arts residency programme run by The Alde Valley Spring Festival at White House Farm in Suffolk. Artists include : Tessa Newcomb, Perienne Christian, Kabir Hussain, Tobias Ford, Jennifer Hall, Emma Green, Becky Munting, Marchela Dimitrova, Jason Gathorne-Hardy, Alice-Andrea Ewing and Melanie Comber.
For more information please contact : enquiries@galloper-sands.co.uk
---
Bespoke Artisan Crafts
We offer collections of in-house designs of handmade furniture, knives, bags, baskets, pottery and household woodenware [bowls, chopping boards, platters]. These are produced by guest makers based in East Anglia and elsewhere.
---
Autumn Programme 2020 : 26th September - 31st December
We are launching this autumn with our inaugural online Exhibition exploring the theme "From this Land" with fully illustrated catalogues and viewing by appointment. The exhibition will present a new series of works by Harry Becker released from the Loftus Family Collection, together with contemporary paintings and drawings by the artists Melanie Comber and Jason Gathorne-Hardy - alongside an Autumn Collection of artisan crafts by guest makers.
---
From this Land : 26th September - 31st December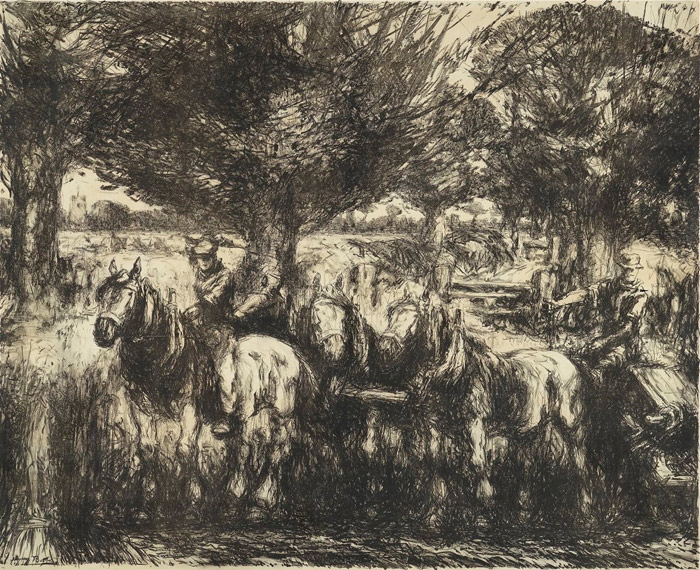 Harry Becker
A selection of newly released drawings, paintings and prints from The Loftus Family Collection - featuring livestock, Suffolk horses and local landscapes. The show will include a further impression of Becker's magnificent lithograph The Binder Team.

Click here to view the Illustrated Catalogue
For more information please contact : enquiries@galloper-sands.co.uk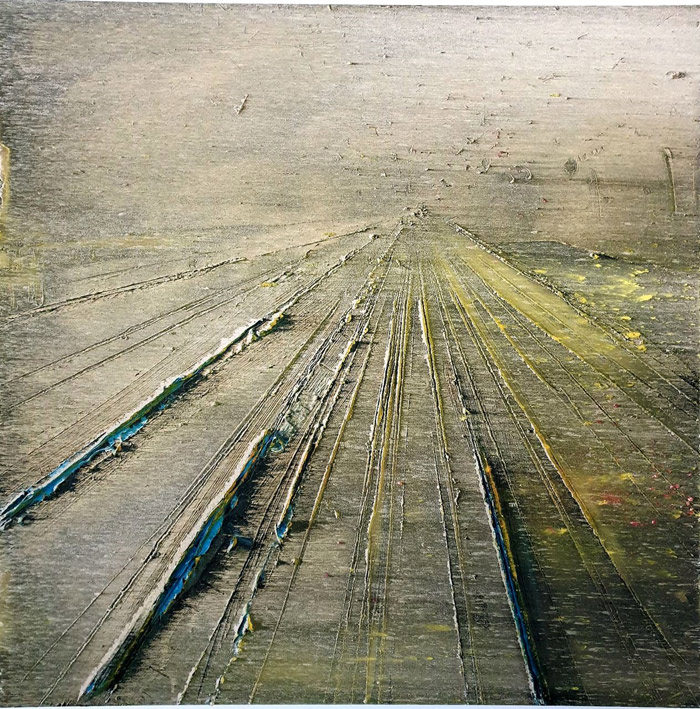 Melanie Comber
A collection of new specially commissioned paintings that mark the start of a year long Land Residency at White House Farm, focusing on Field TM 3562 2815 - otherwise known as "The Walks".
Click here to view the Illustrated Catalogue
For more information please contact : enquiries@galloper-sands.co.uk
---
Book an appointment to View "From This Land"
We are delighted to be able to welcome you to White House Farm this winter to view the work of Harry Becker and Melanie Comber.
Viewings are by appointment only.
To select a time to suit you, please use the booking calendar below, and we will confirm all the details of your appointment with you.
We look forward to welcoming you!
For more information please contact : enquiries@galloper-sands.co.uk
Booking Notes
Please read carefully and be aware of what we can offer you at this time:
* Your booking is for your household only - as per Tier 2 restrictions no mixing of households in your party please.
* Please drive down the main driveway and follow the signs to parking in the front paddock - park by the sign "Festival Visitor Parking".
* Following the hand written signage, proceed to the Welcome Desk, situated in the central barns, where you will be greeted and given your welcome pack. Please note we also have face masks, and hand sanitiser - please use on entering and leaving.
* Please follow the signage to ensure a smooth flow around the barns. The Welcome Desk is in the centre if you have any questions. All work is for sale, transactions by bank transfer or cheque only. You will be given full details of how to pay when you arrive.
* Workshops may be open when you visit, access to these is not part of the visit you have booked for, so please visit these after you have been through the exhibitions in the barns on your way out back to your car. Please follow the health and safety protocol as required by the workshop occupants.
* We are sorry not to able to offer food and drink. We heartily recommend supporting the many fine local providers - The Crown at Great Glemham, Juniper Barn in Sweffling, Friday Street Farm Shop just off the A12, village shops in Peasenhall or the Marlesford Farm Cafe. Please check their opening hours and booking procedures with them. Please note : there are also no visitor toilet facilities on the farm.
* After your time in the barns, you are very welcome to follow signs to sit in two nearby picnic areas in the fields - to enjoy the space at a distance from any other groups for up to an hour - and welcome too to bring your own food and drink for consumption there. Please take your rubbish home with you.
* This is a working farm so please do not bring dogs.
We are very much looking forward to seeing you.
---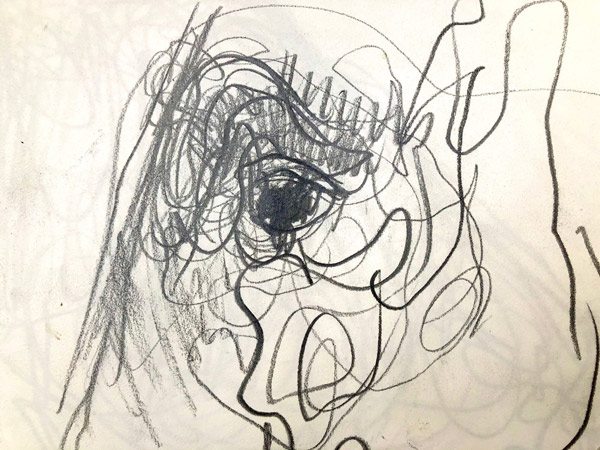 Jason Gathorne-Hardy
New drawings and writing from an ongoing research project The Eye of Achilles that explores the traces and echoes of Suffolk Punch horses that are still to be found in rural Suffolk.
Illustrated Catalogue : currently in production
For more information please contact : enquiries@galloper-sands.co.uk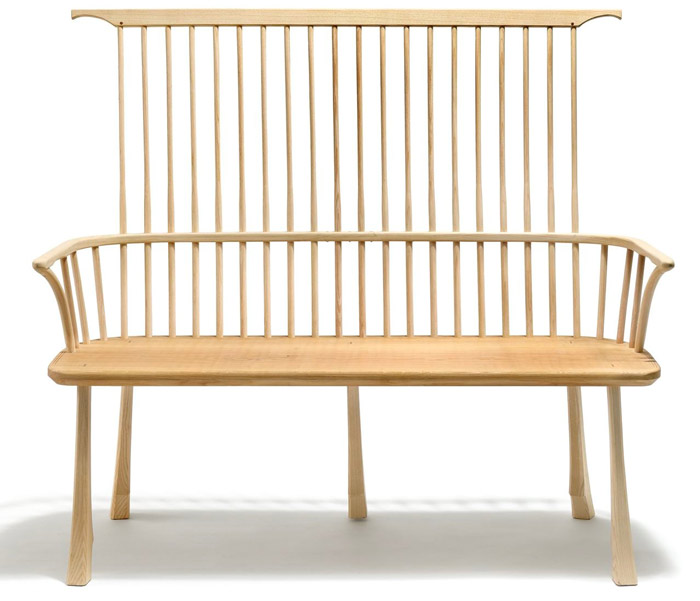 Alde Valley Settles
Click here to view the Illustrated Catalogue
An Exhibition of Artisan Crafts : 1st November - 31st December
WOOL ~ WILLOW ~ WOOD ~ IRON ~ CLAY ~ BRONZE
A curated collection of handmade furniture, basketry, textiles, woollens, woodwork, pottery, bags and handmade foraging / kitchen knives by selected guest makers.

[Shown above : an example of an Alde Valley Settle by Jim Parsons - available exclusively from Galloper-Sands.]


Illustrated Catalogue : currently in production

Contact : enquiries@galloper-sands.co.uk

Instagram : @gallopersands