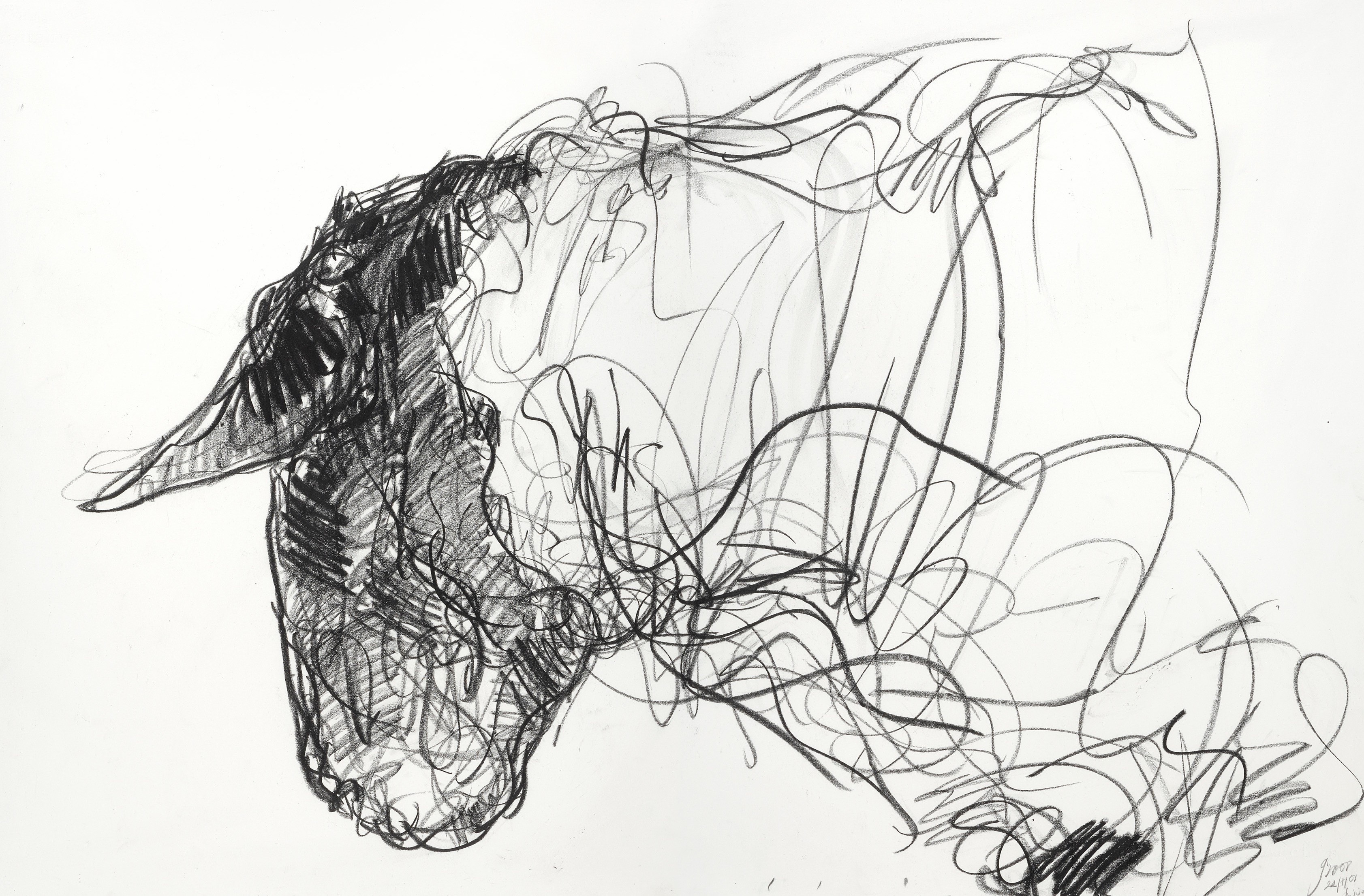 Livestock Drawings
Gathorne-Hardy's livestock drawings feature in numerous corporate collections in East Suffolk – most notably at The Swan Hotel in Southwold, The White Lion in Aldeburgh and Milsoms in Kesgrave, Ipswich.
Over the year's he has drawn flocks of sheep and herds of dairy cows in many parts of the British Isles and Ireland. These range from mule ewes, Suffolk Sheep, Texel rams and Red Poll cattle in Suffolk to Rough Fell and Swaledale sheep in Cumbria; Holstein cows in Powys; and continental cattle in Kerry, Eire.
"Working with animals can be deeply moving. I take inspiration from a quote of Jake Nicholson in a book about Banks Head – the home of Ben and Winifred Nicholson published by Abbott Hall gallery. In it he says that we do not realise how much we lose when our lives become separated from animals, from livestock. I think this is true. Our social history and the history or our landscapes are often both intimately interwoven with livestock. Drawing livestock in the fields or in barns re-awakens those connections."
Jason Gathorne-Hardy. 2018.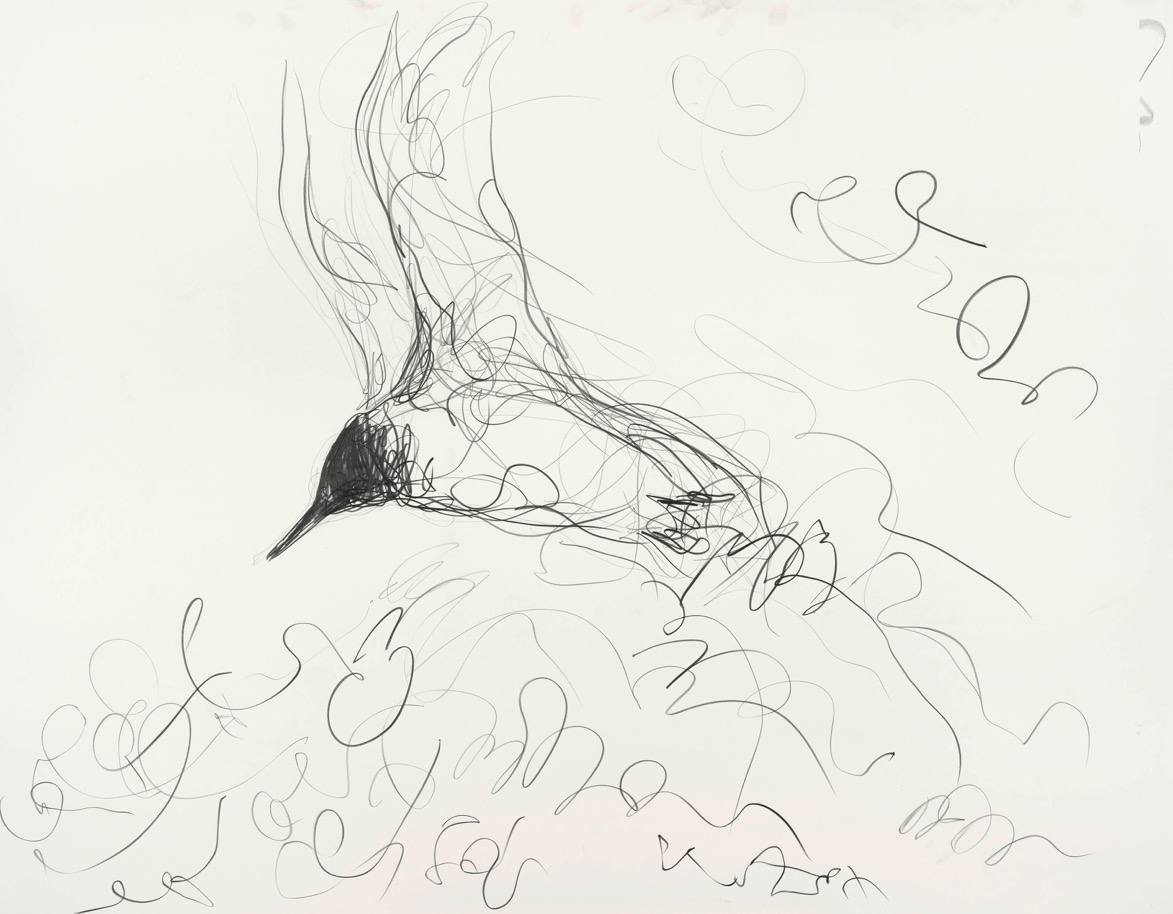 Seagulls
These are a recurrent theme in Gathorne-Hardy's work, first appearing in the early 1990s. The drawings are typically loose, catching a sense of flight and uplift – of birds soaring above the land.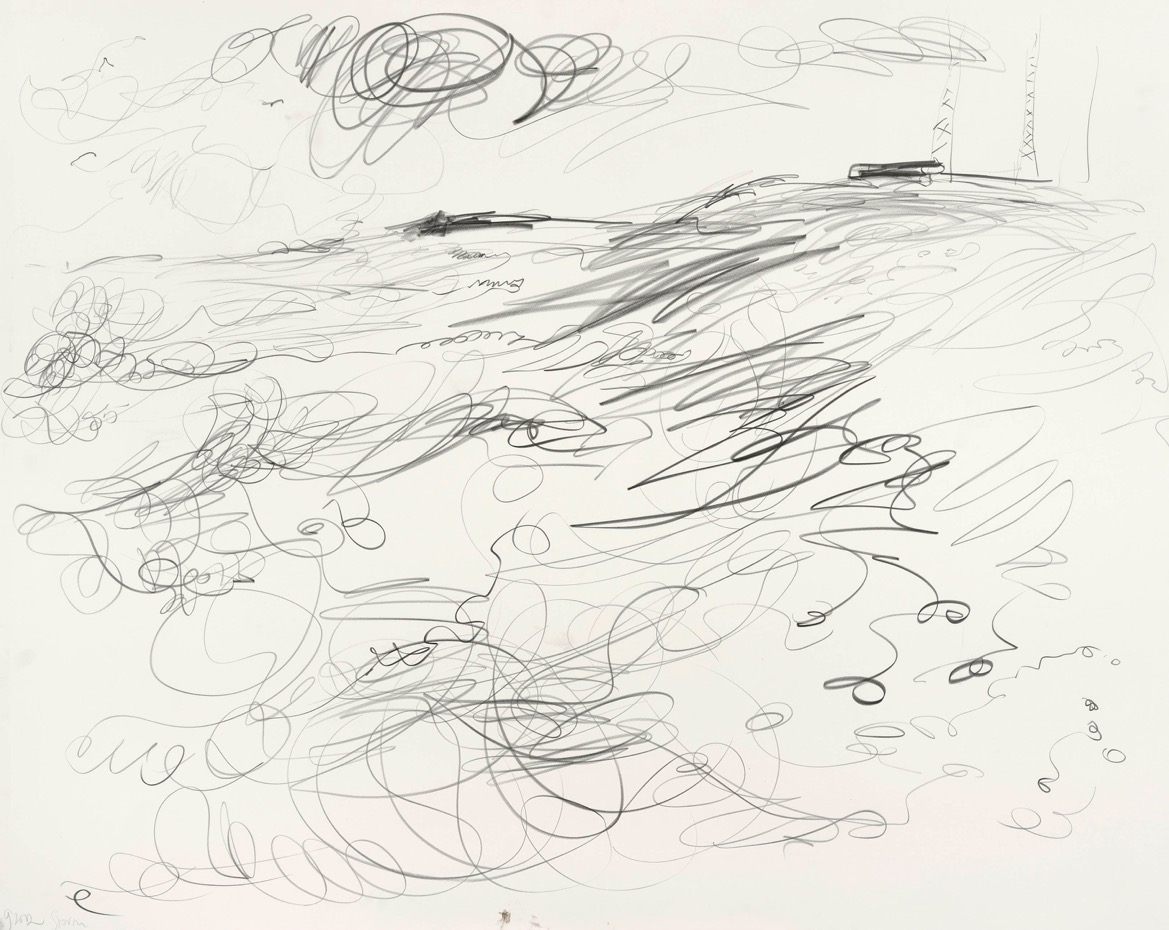 Landscape
The artist has recently started to return to large scale landscape drawings, using mud, graphite, plants and other found materials as tools or sources of pigment. Some of these are studio works, prepared with materials gathered from familiar landscapes. Other smaller landscape drawings and paintings are made outdoors in the field or on the hill, preferably in the rain or at dawn or dusk, when detail is lost to general form – when the feel or quality of a landscape becomes most present.
For more information about Jason Gathorne-Hardy's work, including commissions and forthcoming exhibitions please contact :